Over 20 dagen begint officieel de zomer en tja…wordt het dit jaar een bikini body of uhm…ga ik toch nog even snel naar de Hunkemöller om een leuk badpak (of 2!) te scoren?
In het begin van de lente was ik nog super optimistisch en kocht ik deze gave bikini (yes, we are going wild this year) met dat leuke high waist bikinibroekje. En met de gedachten dat Den Haag echt wel weer snel de deuren van de sportscholen zouden open, besloot ik ook heel enthousiast het bijpassende Brazilian Bikini broekje erbij te kopen. We zijn inmiddels 2 maanden verder en uhm…tja als het al een bikini gaat worden dan zal dit jaar waarschijnlijk alleen het highwaist broekje de kast uit komen. Die opening van de sportscholen liet helaas iets te lang wachten…en ergens hoop ik ook het zomerweer (did i just say that outloud…oops!).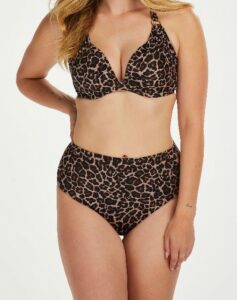 Tuurlijk haal ik alles nog even uit de kast om toch nog een soort van Summerbody te krijgen, zit ik uren op de plee van alle liters water die ik naar binnen slurp en knabbel ik stengels bleekselderij weg. Dat laatste is een leugen, ik haat bleekselderij. En ik ben ook niet zo dat ik mij helemaal uit ga hongeren om mezelf toch nog in een bikini te proppen. Voordeeltje is dat een reisje Curacao er dit jaar toch niet in zit (ben je wel zo'n lucky girl of boy, check dan even deze site voor de leukste tips!) en het enige plekje waar ik een duik ga nemen waarschijnlijk in de achtertuin van mijn ouders wordt. Maar om mijn neefje of de buurjochies die regelmatig de tuin binnen wandelen voor hun voetbal niet volledig te shockeren ben ik toch ook maar even op de site van Hunkemöller gaan kijken bij Badpak dames en twijfel nu welke ik zou kopen. Ga ik voor deze of deze?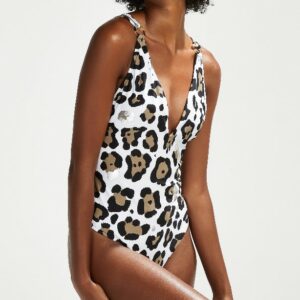 Misschien moet ik gewoon maar voor allebei gaan! Inmiddels heb ik ook weer wat extra Passion Points verdient met de Wheel of Passion en komen er vast ook wel weer wat Memberdays of leuke kortingen online voorbij en joh, met het geld wat ik bespaar door al die chocolade en Haribo netjes te laten liggen, mag ik mezelf best verwennen en scheelt het weer keuzestress! Plus zijn badpakken dit jaar niet gewoon de nieuwste hype, ik bedoel, ik ben vast niet de enige met extra coronakilo's…toch?
Wat zijn jullie…team bikini of team badpak?
PS: de omslagfoto was pre-corona en de daarbij behorende kilo's en mij op mijn Happy Weight (nee ik hoef geen size zero, i love food and my curves)!
English version
In 20 days the summer will officially start and well uhm…is it going to be a bikini body this year or uh…do i have to go to Hunkemöller to score a cute bathing suit (or 2!)?
In the beginning of spring i was super optimistic and bought this amazing bikini (yes, we are going wild this year) with the cute high waist bikini bottom. And thinking The Hague will be opening the gyms soon again, i was a very enthousiastic and also bought the matching Brazilian Bikini bottom. Well we are 2 months further and uhm…if it is going to be the bikini this year, i will probability only show up in the highwaist bottoms. That long awaited opening of the gyms took longer than hoped…and i hope the summer weather aswell (did i just say that outloud…oops!).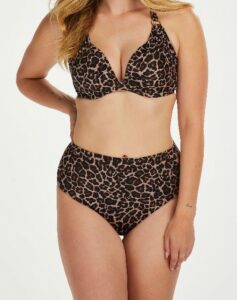 Ofcourse i will try to do my best to get sort of a Summerbody, spending hours on the toilet from all the water i'm drinking and nibble on sticks of selery. The last part is a lie, i hate selery. And it's not that i'm going to starve myself just to squeeze into a bikini. Only advantage is that a trip to Curacao is not in the books this year (if you are a lucky girl or boy that is going, check this site for the best tips!) and the only place i'm going for a dip in the pool is probability the backyard of my parents. But to not shock my nephew or the neighbors boys that come into the yard to pick up their soccer ball on regular base, i had a look at the site of Hunkemöller at the Badpak dames and now i'm doubting which one to buy. Will i get this or this one?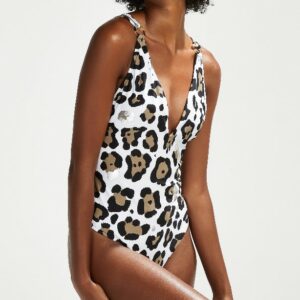 Maybe i should just go for both! I have earned some extra points with the Wheel of Passion and their will also be some Memberdays or nice discounts online, and afterall with all the money i'm saving by not buying any chocolate or Haribo, i think i should just treat myself and it will save some choice stress! Plus aren't bathing suite not the newest hype this year, i mean, i'm surely not the only one that packed on some extra corona kilos, right?
What are you…team bikini or team badpak?
PS: the cover photo was pre-corona and the extra kilo's and is me at my Happy Weight (no, i don't want a size zero, i love food and my curves)!