Strawberry Dream
Banaan, Aardbeien, (soja)melk & Munt

Orange Creamsicle
1/2 avocado, 3 geperste sinaasappels (1 glas), 3 eetlepels vanille kwark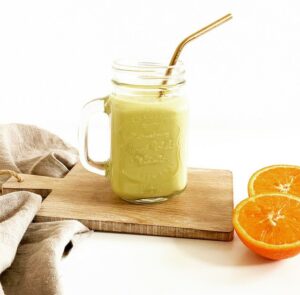 Tropical Paradise
Passievrucht – mango – kokosmelk
Lepel de passievrucht uit en doe in een glas. Blend de mango en kokosmelk en voeg toe!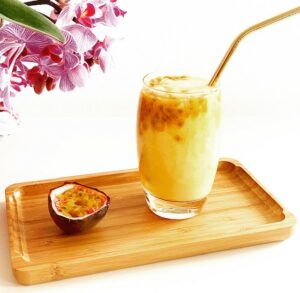 Very Berry
Framboos – rode besjes – bramen – blauwe bessen – sojamelk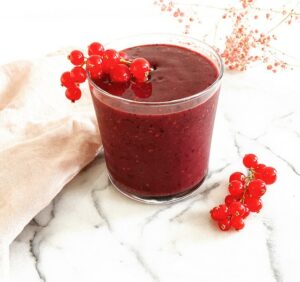 Green Smoothie
Spinazie – ananas – ananassap – kokoswater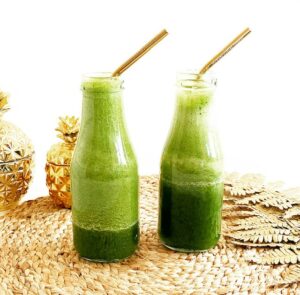 English version:
Strawberry Dream
Banana, Strawberries, (soy)milk & Mint

Orange Creamsicle
1/2 avocado, 3 oranges (juiced) (1 glass), 3 spoons vanille greek yoghurt/quark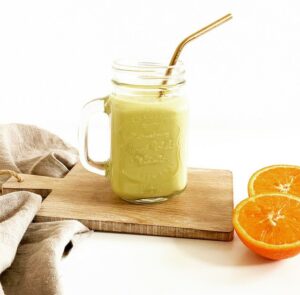 Tropical Paradise
Passion fruit – mango – coconut milk
Spoon out the passion fruit and put in a glass. Put the mango and coconutmilk in a blender and add!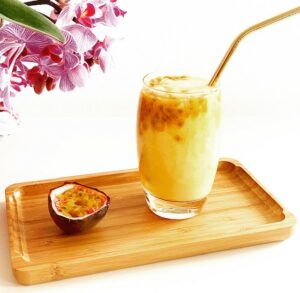 Very Berry
Raspberry – red currant – black berries – blueberries – soy milk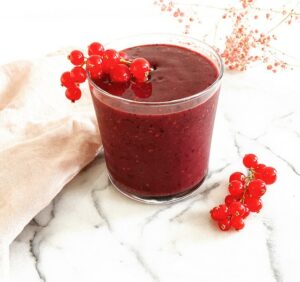 Green Smoothie
Spinach – pineapple – pineapple juice – coconut water