Ingrediënten voor circa 12 nestjes:
200 gram chocolade
Cornflakes (1/4 zak ongeveer)
Dragee eitjes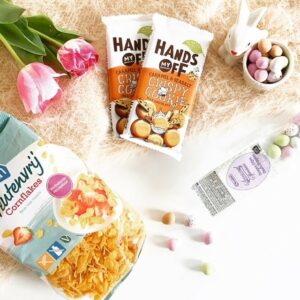 Bereiding:
Smelt de chocolade au bain marie of in de magnetron. Doe de cornflakes er doorheen en zorg dat alles wordt bedekt met een laagje chocolade. Schep met een lepel hoopjes chocolade cornflakes op bakpapier en druk een beetje plat met een lepel. Decoreer met de eitjes. Zet in de koelkast om op te stijven.

English version
Ingredients for about 12 nests:
200 gram chocolate
Cornflakes (1/4 bag approximately)
Dragee chocolate eggs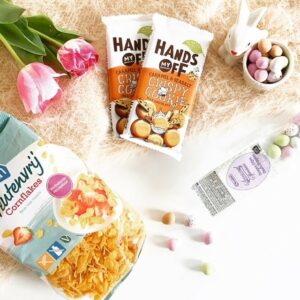 Directions:
Melt the chocolate au bain marie or in the microwave. Add the cornflakes and make sure they are completely covered with chocolate. Scoop little piles on some baking paper and press down a bit. decorate with the eggs. Put in the fridge to set.