Ik hou van mensen die hun passie volgen. Die hun dromen volgen ook als dat niet helemaal logisch is of er veel obstakels zijn om die dromen te kunnen verwezenlijken. Maar als het dan lukt om die dromen werkelijkheid te maken dan voel ik een soort van plaatsvervangende trots. En hoe leuk is het dan dat je wordt uitgenodigd om te vieren dat de droom is uitgekomen…vooral als de droom een patisserie is met echt de meest lekkere taartjes en andere zoetigheden!!!
Dus zo kwam het dat ik gisteren in Amsterdam eindelijk m'n tanden mocht zetten in al die heerlijke taartjes die ik al de hele tijd voorbij zag komen in m'n Instagram tijdlijn. My Sweet Nature is officieel geopend en daarmee is Amsterdam weer een pareltje rijker.
En niet zo maar een pareltje, maar echt een hele mooie glanzende. Want My Sweet Nature maakt taartjes en andere zoetigheden met alleen eerlijke ingrediënten, biologisch, seizoensgebonden en locale producten en dan ook nog zoveel mogelijk rekening houden met het milieu. Dat in combinatie met heel veel passie en liefde voor het vak betekend dat My Sweet Nature echte feel good pastry maakt. Mensen gelukkig maken met de mooiste en lekkerste taarten, dat is waar Kirsten het voor doet. En dat ze dan zelf ook nog een onwijs sweet nature heeft (een lief karakter) maakt dat dit pareltje dus net iets meer glanst dan de rest.
En glanzen deed ze gisteren tijdens de officiële opening…wat een mooi feestje! Mooie speeches van Mirjam de Graaff (Bart de Graaff Foundation) en Kirsten zelf, een mooie verrassing voor haar broer en de meest geweldige sweet table die je maar kunt bedenken maakte het feest compleet.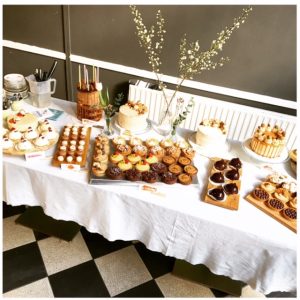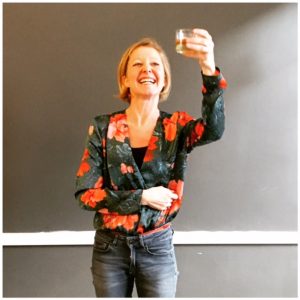 En dit mooie feestje gaat nog even door want ik mag dus een heerlijke taart aan 1 van m'n Instagram volgers weggeven! Hoe lief is dat. Het was wel even moeilijk qua keuze, dus na het proberen van alle lekkere taartjes (het proberen ging thuis nog even door want ik kreeg een goed gevulde taartdoos mee), is het dan toch een all time favorite van mij geworden. Benieuwd? Klik dan hier voor de smaak en ook hoe je kans maakt op deze prachtige en heerlijke taart!
Binnenkort iets te vieren en op zoek naar niet alleen een prachtige maar ook een heerlijke taart met mooie eerlijke ingredienten, kijk op de site van My Sweet Nature voor de mogelijkheden.
English version:
I love people that follow their passion. That follow their dreams eventhough it might not be logical or there are many obstacles along the way to make them come true. But when it does dreams finally become reality i feel a sort of proud for them. And how great is it to be invited to celebrate the dream come true….especially if that dream is a pastry company with the most delicious cakes and other sweets!!!
Yesterday i could finally bite into all those beautiful cakes that had been filling my Instagram timeline for a while. My sweet nature is officially in business and therefore Amsterdam a pearl richer (dutch saying that something great has been added to the city)
And not just a pearl, but a real gorgeous shining one. As My Sweet Nature makes cakes and pastries with only honest ingredients, organic, seasonal and local products and taking into account the environment. That in combination with lots of passion and love for the trade makes that My Sweet Nature makes real feel good pastry. Making people happy with the most beautiful and delicious cakes, that what makes Kirsten most happy. And the fact that she has a real sweet nature herself makes that this pearl shines just a bit brighter than the rest of them.
And she sure shined yesterday during the official opening…what a great party! Beautiful speeches of Mirjam de Graaff (Bart de Graaff Foundation) and Kirsten herself, a nice surprise for her brother and the most amazing sweet table you can think of made it one sweet party.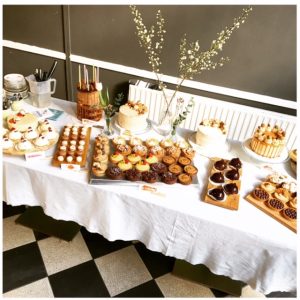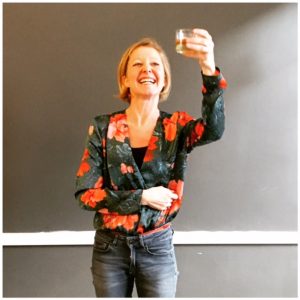 Sorry foreign followers…the give away is only for my Dutch followers as the cake needs to be picked up in Amsterdam (and unfortunately i'm not rich enough to buy you a planeticket aswell ;)!!!)
Having something to celebrate soon and are looking for not just a gorgeous but also delicious cake with beautiful and honest ingredients, look at site of My Sweet Nature for the possibilities.