Laats kreeg ik van Bol.com een mailtje om te vieren dat ik al 9 jaar klant ben. Best een grappig mailtje met een overzicht van hoeveel pakketjes er bij mij zijn afgeleverd in al die tijd, wanneer ik de meeste bestelling plaats (blijkbaar 's middags), hoeveel mensen er tegelijk voor het eerst wat bestelde bij Bol.com (1.331.319) en wat m'n eerste & laatste bestelling was.
En terwijl ik dat las werd me ook gelijk duidelijk wat nog een guilty pleasure van me is. Niet persé boeken, ik heb periodes waarin ik heel veel lees en dan weer heel lang geen boek aan raak, maar zodra ik een boekwinkel binnen stap of de site van Bol.com bezoek dan kan ik het niet laten om op zoek te gaan naar motivatie boeken. En dan niet alleen op het gebied van weightloss of gezonde levenstijl, nee, in de afgelopen jaren heb ik inmiddels een flinke stapel motivatie boeken liggen over verschillende dingen. Op zakelijk gebied (ja, dare i say it, vroeger als 14-jarige verslond ik de boeken van Donald Trump :0 !!!), relatiegebied (The rules…geloof me, die helpen niet ;)!), fashion, weightloss, happiness en spirituele boeken. Al moet ik zeggen dat die laatste minder populair zijn en dan ook op de rommelmarkt beland zijn.
Maar titels zoals French women don't get fat (zo jammer dat ik niet Frans ben), The bombshell manual of style, Skinny Bitch, Girl Boss, The One Minute Manager of  Beauty fades, dumb is forever (don't ask!!!) hebben op een of andere manier een sterke aantrekkingskracht. Het gekke is ook dat ik de meeste van die boeken ook in het engels heb, want blijkbaar leest dat voor mij lekkerder weg (en vaak koop ik die boeken ook als ik op reis ben). De laatste aankopen zijn Strong looks better naked van Khloe Kardashian en GirlBoss van de CEO van Nasty Gal (Sophie Amoruso). Ik was in de Barnes & Nobles op 3rd street promenade in Santa Monica, las de achterkant van het boek, liep vervolgens de winkel uit om een paar meter verder de winkel van Nasty Gal te vinden. En daar zo'n leuke vibe hing dat ik uiteindelijk terug in nederland toch maar het boek heb gekocht (uiteraard ook de engelse versie).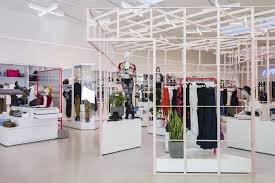 Of ik er ook iets wijzer van wordt….mwah, ik geloof niet echt dat 1 van de boeken die ik nu heb liggen me heel erg hebben geraakt op de manier dat ik gelijk van levenstijl ben veranderd. Maar in elk boek vind ik wel weer een wijsheid of iets wat me inspireert. En dat laatste is denk ik ook waarom ik ze blijf kopen…en misschien in de hoop dat ik erna een skinny girl boss manager wordt die niet fat kan worden en ook niet dom is maar nooit haar inner bombshell vergeet en er better naked uit ziet. 😉
Welke boeken liggen er op jouw nachtkastje?
English version:
A few days ago i got a mail from Bol.com (sort of like Amazon.com) to celebrate my 9 years of being a customer. It was a pretty entertaining e-mail with a list of how many packages they delivered to my house during this time, when i order mostly my books (appearantly in the afternoon), how many people signed up for the first time at the same time as me (1.331.319) and what my first and last order was.
And while reading it, another guilty pleasure became pretty clear. Not just books, i mean there are times i read a lot and than there are times i hardly turn one page, but as soon as i walk into a bookshop or visit the site of Bol.com i can't help to look for motivational books. And not just weightloss or healthy lifestyle books, nope, in the last few years i have build up a collection of motivational books on so many different things. Business books (dare i say it, when i was 14 years i read every book Donald Trump ever published :0 !!!), relationship (The rules….believe me, they don't work ;)!), fashion, weightloss, happiness & spiritual books.  Although i must admit, those last ones are not my favorites and they ended up at the yardsale.
But titles like French women don't get fat (too bad i'm not French), The bombshell manual of style, Skinny Bitch, Girl Boss, The One Minute Manager of  Beauty fades, dumb is forever (don't ask!!!) seem to have an attraction i can't resist. Strangely most of those books are in English as appearantly to me it's easier to read (and mostly i buy these while traveling). The last buys are Strong looks better naked of Khloe Kardashian and GirlBoss of the CEO of Nasty Gal (Sophie Amoruso). I was reading the back of the book in the Barnes & Nobles on 3rd street promenade in Santa Monica, walked out of the store and found the Nasty Gal store just a few meters further down the street. Because of the fun vibe in the store i ended up ordering the book online when i was back in The Netherlands. (but the english version).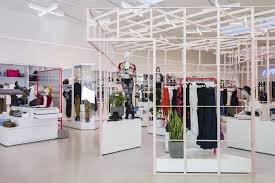 If these books make me any wiser…mwah, i don't believe any of the books that are now in my house have touched me in such way that i completely changed my lifestyle. However in each book i do find some wisedom or something that inspires me. And that's probability why i keep buying them…and maybe i still keep hoping that after reading them i become a skinny girl boss manager that can't get fat and isn't dumb but never forgets her inner bombshell, oh and looks better naked. 😉
Which books are on your nightstand?