Voor diegene die mij al langer volgen of m'n blogs hebben gelezen, begon ik 1,5 jaar voor m'n 40ste verjaardag een fab@40 challenge (klik hier voor de originele blog en/of update).
Inmiddels ben ik alweer meer dan 2 maandjes 40 en om eerlijk te zijn….i like it…nee…i love it! Hoewel 40 maar een nummertje is, voelde het toch alsof ik een bepaalde, niet zo'n leuke, periode ermee voorgoed afsloot, en in de afgelopen 2 maanden zijn er al zoveel leuke dingen gebeurd, dat ik niet kan wachten wat de rest van de 10 maanden gaan brengen.
Maarre, heb ik de challenge gehaald…nou ik denk dat ik het meeste wel mag/kan afstrepen van dit lijstje:
Een boobjob (kleiner): yep..done it en aangezien het volledig werd vergoed (en ik het fab@40 fonds niet nodig had daarvoor) en ik optimaal gebruik wilde maken van de narcose, heb ik tegelijkertijd maar een liposuctie gedaan op m'n onderkin. (meer weten, lees m'n boobblogs, 1, 2, 3, 4). En ik kan niet blijer zijn met het resultaat…van allebei. Geen seconde spijt van en ik kan het echt iedereen aanraden die hier nog over twijfelt. Wat dit heeft gedaan voor m'n zelfvertrouwen is moeilijk te omschrijven maar in de weken erna en nu nog krijg ik zo vaak te horen dat ik straal. Ik zit nu zo lekkerder in m'n vel…letterlijk en figuurlijk.
Stoppen met jojo-en & maatje 38: En dat lekkerder in m'n vel zitten heeft zo z'n positieve bijwerkingen. Geen bingebuien meer, geen emo eten meer en ja, ik denk dat ik inmiddels wel een maatje 38 heb. Ik wil nog wel wat kilootjes kwijt, maar ben er niet meer zo mee bezig dat ik terug val in jojo-en. Ik heb een goede balans gevonden en dat vindt ik belangrijker dan het gewicht op m'n weegschaal.
M'n haar laten groeien: nouja daar heb ik natuurlijk niet heel veel voor hoeven te doen, behalve niet naar de kapper gaan. En voorlopig doe ik dat nog eventjes niet (of misschien alleen om m'n puntjes bij te knippen) want vindt lang haar toch echt het leukst bij mij staan, wat anderen ook zeggen over een bob ;)!
Op zoek naar de perfecte dagcreme: als 40 plusser toch echt nodig en ik heb inmiddels een paar geprobeerd die best fijn waren. Maar mocht je nog tips hebben, dan hoor ik het graag! Oh en wel budgetproof graag want La Mer gaat 'm echt niet worden…helaas!
Vaker mezelf trakteren op een beauty behandeling: uh ja, dat blijft wel een dingetje en nu vooral financieel. Maar hou regelmatig thuis een lekker beauty avondje met een maskertje, scrubje, lekkere bodylotion en haarmasker. Iets meer budgetfriendly en bijna net zo fijn!
Vaker dingen doen die ik leuk vindt: haha ik doe nu alleen nog maar dingen die ik leuk vindt, ook als het betekend dat ik alleen moet gaan naar iets. Misschien komt het omdat ik meer zelfvertrouwen heb gekregen of omdat er zulke leuke dingen op m'n pad komen waar ik gewoon geen nee tegen mag zeggen, wat het ook is, het bevalt me wel. Al vindt ik het ook heerlijk, en vooral in deze tijd van het jaar, om lekker met een dekentje op de bank te kruipen.
Vaker denken: Fuck it: waar ik vroeger als tiener aan alles schijt had, dacht ik in m'n "volwassen" jaren vaak "wat zullen anderen daar van denken". Maar gelukkig komt die tiener steeds meer en vaker terug. Kan mij het schelen. En de fotoshoot voor Dirty Dish is daar misschien nog wel het grootste voorbeeld van! Een jaar geleden had ik dat echt nooit gedurfd maar nu was het de perfecte manier om m'n 40ste mee te vieren! Fab@40 op z'n best. En het mooiste compliment na het plaatsen van deze foto was: That's the Ellen we love! En dat vatte zo goed samen hoe ik me voelde, want deze persoon kent me alleen zo eigenlijk…van ver voor alle shit gebeurde, ver voor de kanker, ver voor de sleur van saaie kantoorbanen. Het meisje van daarvoor is er weer, dat ondeugende brutale meisje die alles voor elkaar kreeg waar ze haar zinnen op had gezet! En ja ik dacht ook echt FUCK IT toen ik 'm plaatste ;)!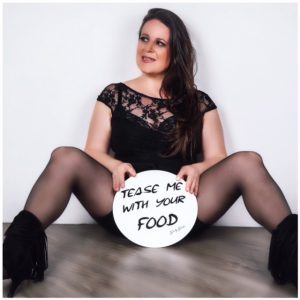 Bringing sexy back: uhh…zie de foto hierboven..denk dat ik dit punt wel genailed heb…of niet?
Enjoy the journey and make it a fit and fabulous one: enjoying every step of the way want deze journey is nog lang niet over en er komt zoveel leuks aan! Stay tuned 😉 !!!
PS: helaas zat Hawaii er niet in, maar ik had echt de beste 40ste verjaardag die ik maar kon wensen samen met m'n liefste vriendinnetjes en met een etentje in echt het meest fab restaurant ever..benieuwd waar..check dan even deze review.
English version:
For those who have been following me for a while or read my blogs, 1,5 year before turning 40 i set out a fab@40 challenge (click here for the originele blog and/or update).
I turned 40 more than 2 months ago and to be honest…i like it…no…i love it! Eventhough 40 is just a number, i did feel like leaving a certain, not so much fun, time in my life behind me for good, and in the last 2 months so many fun things has happend, that i can't wait to find out what the rest of the 10 months will bring me.
But uh, did i complete the challenge…well i think i can thick off most of the things on this list:
a boobjob (smaller): yep..done it and as the insurance fully covered it (and i therefore didn't need the fab@40 fund and i didn't wanna waste a good anesthetic, i did a liposuction for my double chin at the same time. (wanna know more, read my boobblogs, 1, 2, 3, 4). And i can't be happier with the results of both things. Don't regret it for a moment and i can really recommend it to anyone still doubting to do it. I can't describe what i did for my confidence but in the weeks after and still people tell me that i'm shining. I feel so much better in my skin now…literally and figurely speaking.
Stop the jojo-ing & size 38 (eu size, 8 in US size): And feeling better in my skin has such an positive side effect. No more binging, no more emo eating and yes, i guess i'm a size 38 now. I still would like to lose a few pounds but i'm not obsessing over it anymore. I found a good balance and i think that's more important that the number on the scale.
Letting my hair grow: obviously not something i really have to do much for, except avoiding hairdressers. Which i will still for atleast a while (unless it's just for a little trim) because i'm loving my long hair, no matter what people say how cute a bob looks on me ;)!
Looking for the perfect face cream: Necessary for 40 somethings, and i tried a few i really liked. But if you have tips, please, let me know! Oh and please, budgetproof as La Mer is not in my budget…unfortunately!
Treat myself to a beauty treatment more often: uh yep, still a thing and more a financial problem at the moment. But i do have beauty nights at home more ofter now with masks, scrubs, bodylotions and hair masks. A little more budgetfriendly and almost just as good!
Do more things i like: haha i only do things that i like now, even if it means i have to go by myself. Maybe it's because i gained more confidence or maybe because there are so many fun things coming my way that i just can't say no to, whatever the reason, i'm liking it. Although, around this time
Think Fuck it! more often : when i was a teen i didn't care what people thought, but the older i got the more i thought "what will other think of that". Luckly that teen attitude is coming back more and more. Who cares, right! And the photo shoot for Dirty Dish might be the biggest example of that. A year ago i would have never dared this but now it was the perfect way to celebrate 40! Fab@40 at it's best. And the best compliment i got after posting this picture on social media was: That's the Ellen we love! It's exactly how i feel right now as this person only knows me this way…far before shit hit the fan, far before cancer happened, far before boring office jobs. The girl i was than is back, that cheeky naughty girl that got everything she put her mind to! And yep, i really thought FUCK IT when i posted it ;)!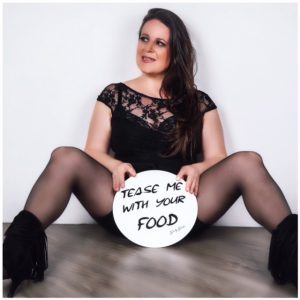 Bringing sexy back: uhh…see above picture…kinda nailed it, don't you think? z
Enjoy the journey and make it a fit and fabulous one: enjoying every step of the way as this journey is far from over and there's so much fun things coming up! Stay tuned 😉 !!!
PS: unfortunately Hawaii wasn't in the books, but i really had the best 40th birthday i could imagin with my sweetest friends and dinner in the most fab restaurant ever, curious which one, check my review.