Happy 2019, may all your dreams come true!!!
Dit is wat ik iedereen wens en om eerlijk te zijn zou het fantastisch als al je dromen uit zouden komen, maar wat nou als je het geen dromen noemt maar een plan. Want hoewel voornemens leuk zijn is het vooral iets wat je voornemend bent om te doen, als je het een plan of doel noemt dan is dat iets wat je echt wilt behalen. Nu heb ik hier vorig jaar al een heel stuk over geschreven dus als je benieuwd bent hoe ik denk over goede voornemens, klik dan vooral hier ;)! Dus in plaats daarvan zal ik jullie mijn doelen delen voor 2019 (en deel ook vooral jullie doelen met mij, vindt ik altijd leuk om te lezen):
– het project waar ik in 2018 mee bezig ben geweest, maar helaas nog niks over kan/durf te vertellen, om te zetten naar iets "echts". Ja lekker cryptisch he, i know. Maar zo lang er nog niks zeker is, wil ik gewoon nog niet te vroeg juichen. Maar ik zal er alles op zetten om dit doel te halen in 2019…dat is 1 ding wat wel zeker is.
– Cleaner eten…vooral na afgelopen maand is m'n lijf hier echt even aan toe. Ik merk dat als ik druk ben of als het gezellig is, ik toch snel wat makkelijk doe. En ondanks dat ik een hele goede balans heb gevonden in 2018 wil ik hier wel wat meer mee bezig zijn. En wat meer variëren, want als ik m'n instagram feed door kijk zie ik vooral veel dezelfde soort gerechten (met name qua groentes) dus tijd om daar wat aan te gaan doen.
– Booty building: want behalve dat ik qua eten niet heel veel varieer, doe ik dat eigenlijk ook niet echt met m'n trainingen. Ik sport 5 x in de week maar doe vooral vertrouwde oefeningen en werk een beetje aan alle delen van m'n lichaam zonder echt een doel te hebben. Behalve fit te blijven, sterker & strakker te worden en m'n hoofdje leeg te maken. Okay…dat zijn wel doelen maar ik bedoel, ik heb niet echt een specifiek iets waarvoor ik train. En daar wil ik dit jaar verandering in brengen. Nu is m'n kontje wel iets ronder geworden door het sporten, maar verre van Kardashian proporties en nou is dat ook weer niet helemaal de bedoeling, ik ben wel benieuwd hoe het eruit gaat zien als ik er iets meer aandacht aan ga besteden.
– meer focus: ik merk dat ik soms met 3 of wel 4 verschillende dingen bezig ben, in m'n hoofd maar ook gewoon zo. De laatste keer dat ik een film heb gekeken zonder ondertussen op m'n telefoon te scrollen kan ik me ook niet echt herinneren. Of een boek heb gelezen zonder deze elke keer weg te leggen voor andere dingen. Dus meer focus, beter plannen en daardoor meer te kunnen genieten. Nu heb ik het boek Mindgym van Wouter de Jong toegestuurd gekregen en dit lijkt me het perfecte moment om aankomende 12 weken mee aan de slag te gaan. Uiteraard laat ik jullie hierna weten of het een beetje geholpen heeft!
– Mijn financiële doelen halen en dat betekent dat de broekriem nog strakker aan moet worden getrokken. Want helaas zijn de vaste lasten weer wat hoger geworden en m'n inkomsten nog steeds niet heel regelmatig. Hoe ik dit ga doen…nouja, eigenlijk niet veel anders dan vorig jaar dus mocht je benieuwd zijn, klik dan hier. En ik had in 2018 zulke leuke samenwerkingen, stiekem hoop ik dat er in 2019 nog wat leuke bijkomen, want ook dat maakt het leven on a budget soms net wat leuker!
– Blog beter bijhouden: en ook hier gaat het echt om planning. Soms ben ik te druk en kom ik er achter dat ik al een tijdje niks geplaatst hebt en soms mis ik wat inspiratie en dat terwijl ik toen ik begon bedacht had om zeker 3x per week iets te plaatsen. Maar nu is m'n vraag aan jullie…wat vinden jullie nou het leukst om te lezen? Ik merk dat m'n persoonlijke blogs veel beter scoren dan m'n recepten. En dat terwijl ik juist de blog begon om niet meer onder een instagram post hele recepten uit te hoeven schrijven. Dus ja, recepten zal ik blijven plaatsen maar ik zou het ook echt leuk vinden om te horen wat jullie nou leuk vinden om te lezen op deze site. Let me know…
Nu kan ik nog wel tig dingen bedenken die ik heel graag zou willen behalen, maar een jaar heeft maar 365 dagen en daarnaast is mijn grootste doel vooral om te genieten van m'n leven. Want dat is uiteindelijk het belangrijkst..en niet alleen in 2019!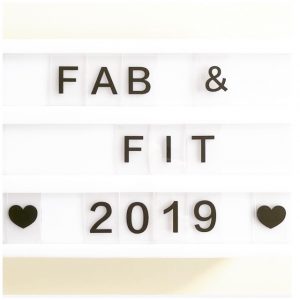 English version:
Happy 2019, may all your dreams come true!!!
This is what i wish for everyone and to be honest how amazing would it be if all your dreams came true, but what if, instead of calling it a dream, you call it a plan. As resolutions may be fun it means more that you are thinking of doing them, and when you call it a plan or goal it means you really want to achieve it. I wrote a whole blog about this last year, so if you are curious how i feel about new years resolutions, just click here ;)! So instead i will be sharing my goals for 2019 (and please share yours with me, as i love reading them):
– making the project that i have been working on in 2018, but unfortunately can/dare not tell you about just yet, a "reality". Yep, very cryptic, i know. But as long as nothing is for sure, i just don't want to be to excited about it. But no matter what, i will do everything in my power to reach this goal…that's the only thing that i'm sure about!
– eat cleaner…my body is asking for it after last months food fest. I notice that when i'm busy or when things are cosy, i go for the quick and easy fix. And eventhough i found a good balance in 2018 i want to do it just a bit more. And vary more, as when i go through my insta feed i notice a lot of the same kind of dishes (especially when it comes to veggies) so it's time for a change.
– Booty building: as not only when it comes to food, but also with my workout i should vary more. I workout 5 times a week but ussually go for the things i know and train my overall body without a real goal. Except for staying fit, getting stronger & tighter and emptying my head. Okay…these are goals, but i mean that i don't specifically train for something. And i want to change that this year. My booty did grow a bit rounder by hitting the gym, but far from Kardashian proportions and no, that's not really the goal, but i am curious to find out what happens when i start paying more attention to it.
– more focus: i notice that i sometimes do 3 or 4 things at the same time, sometimes in my head but also just doing stuff. I can't remember the last time i watched a movie without scrolling through my phone. Or read a book without putting it away to do other stuff. So more focus, better planning and hopefully more enjoying because of it. I received the book Mindgym of Wouter de Jong and this seems like the perfect moment to start the 12 week program. And ofcourse i will let you know if it worked!
– reach my financial goals and that means making my budget even smaller. As gas and health insurance have been going up again and my income is still not very regularly. How i'm planning to do this…well actually not much different than last year, so if your are curious, click here. And i had such a fun collabs in 2018, i really hope on some more in 2019, as it makes my life on a budget just a bit more fun!
– Keeping my blog up: and this is really all about planning. Sometimes i'm much too busy and find out i haven't placed anything for a while and sometimes i lack inspiration eventhough when i started i planned to place at least 3x a week. But now my question to you is…what do you enjoy most reading. I notice that my personal blogs score better that my recipes. Eventhough i started the blog so i didn't have to post a whole recipe under a insta post. So yes, i will keep placing recipes but i would also really love to hear what you would like to read more about on this site. Let me know…
And i can really think of a hundred more things i would love to accomplish, but a year only has 365 days and my biggest goal is really to enjoy my life. As that is the most important thing…and not just in 2019!